HCL Nomad
With HCL Nomad you can unleash the power of your apps on a desktop, virtually any mobile device, and now on a browser with no code changes. Give your work teams greater flexibility and enable them to access their apps wherever they like.
No data connectivity no problem – work offline, Nomad enables you to sync later.
Whether you choose an on-premises or cloud deployment, Nomad running on the Domino platform will secure and protect the privacy of your data.
Click here to add Safelinx to boost your security
Biometric Authentication for mobile devices
You can enable Biometric Authentication for your Notes ID. Allow users to unlock their Notes ID with either Face ID or Touch ID.
What is HCL Nomad?
The Product
HCL Nomad is a Mobile and Web Browser / Desktop based client that allows users to work with Domino applications from their mobile and any supported Web Browser right out of the box. Nomad includes offline replication, and touch optimization and extends your Domino Applications with device capabilities. If you just want to access Domino Applications, you no longer need a full Notes Client just a Web Browser or Mobile Device!!!
Access
The Nomad Mobile Application for iOS and Android Devices delivers secure online and offline access to existing Domino apps on mobile devices including iPhone and iPad, Android phones, and Android Chrome OS tablets. The Nomad Web / Desktop Client allows fully secure access from any Web Browser with Internet Access.
Secure Single Point of Access
HCL Nomad for Domino uses the native https stack from a Domino Server. The Nomad Web is a plugin for Domino and runs the same way that HCL Traveler does. This allows for secure HTTPS (port 443) connection to your Domino environment. No need to open any other ports to any other servers it just requires access to the Domino server running the Nomad plugin. Once a user is authenticated it allows them to access the Domino Applications via a mobile or Web Browser inside or outside your network (dependent on the customer firewall rules and Internet Proxy etc).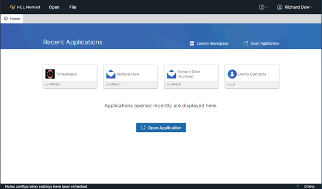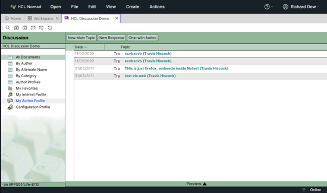 Why Use Life IT for HCL Nomad Integration
Life IT is uniquely placed to offer HCL Nomad and HCL Domino consultancy and integration services. Our experience with complex business processes and collaboration tools and technologies and our accredited software skills are unrivaled. We have achieved outstanding results for clients throughout the UK and Europe with HCL Digital Solutions, integration, development, and continued support.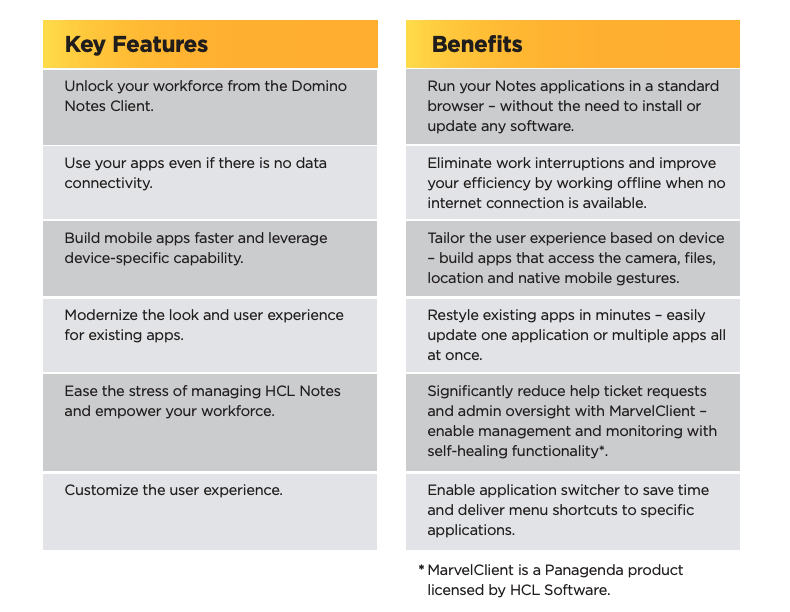 IBM Global Financing
IBM Global Financing (IGF) helps you acquire the IT solutions that your business needs in the most cost-effective and strategic way possible. With LifeIT, IBM Global Financing (IGF) helps you acquire the IT solutions that your business needs in the most cost-effective and strategic way possible.
Choose from a variety of financing options to address your unique solution requirements and help manage your cash flow and assets.
"Having migrated from IBM Domino to Microsoft Office 360 (Business Cloud), we are delighted with the results – and have 1000 happy internal customers who much prefer Outlook to Domino. Life IT were flexible, fair and supportive when schedules had to change due to other Gurit projects.  We had direct access to engineers and technical staff and a dedicated team who were easy to work with.  The whole project was done in a very friendly environment and I would definitely recommend Life IT for these sorts of migration projects."
Henrikki Häkkänen,
Global IT Services Manager — Gurit Services AG
"Without the professional and expert support of Life IT, we wouldn't have had the quality product we now have. They gently but insistently pushed the boundaries of our assumptions during the analysis phase, getting us to challenge our mind-sets and think outside the box. They then worked seamlessly as part of our team and delivered to time and to budget – no mean feat".
James Hacking
Head of Technical Services—HCSS
"As we'd already invested significantly in Lotus Notes and Domino, a solution that built on our existing investment and skills was ideal. Life IT understood what was important to us and delivered a solution that met our needs. We've already seen the number of 'distress calls' to the sales office reduce as our sales managers can easily access customer data off line wherever they are and we've had positive feedback all round about the ability to update their call reports instantly on the road."
Colin Mosley
Head of IT—Polyflor
"The Life IT solution has provided us with a significant reduction in support and maintenance costs and is an easy to use, more resilient and more easily maintainable system. As a business that handles thousands of transactions a day from 12 different own brand or white label websites it was vital that the whole process was seamless and, with the renewal of the support and maintenance contract from our existing supplier looming, it was also vital that the project came in on deadline. Life IT achieved this and more as they provided us with additional MI functionality and supported our staff whilst transferring their skills.'
Andrew Kirkham
Head of IT Development—DLR
"Life IT are doing a great job providing a very professional and efficient service. They are almost silently efficient and just get things done – only escalating issues when necessary. Their expertise in the AS400 is a key strength ensuring a real depth to their service and they keep us up to date with advances in technology too. So from an AS400 perspective I have very little to worry about."
John Geary
IT Service Delivery Manager
"After the restructure I was left with a critical resource gap which quickly needed filling, having worked with Life IT before I gave them a call. Their response was swift and efficient. They now work as a virtual Center Parcs help desk team providing a strength and depth of support. Their flexible working based on a time bank system is real value for money. So not only do I get an expert and efficient service, I have reduced my resource costs!"
Kerry Moakes
Head of IT—Center Parcs
"We wanted flexible support to ensure 24/7 cover and Life IT worked with us to deliver this. Life IT has become integrated into the Bentley way of working and their role has expanded into looking at the technical side of the application as well as the support. "Our relationship has been built up over a significant period of time and both sides have worked hard to develop a supplier/customer relationship that can be used as a model throughout Bentley. We are now in the position where we have a pro-active partnership, Life IT are treated as part of Bentley, and that is a credit to them".
Chris Sayers
Senior IS Manager—Bentley Motors